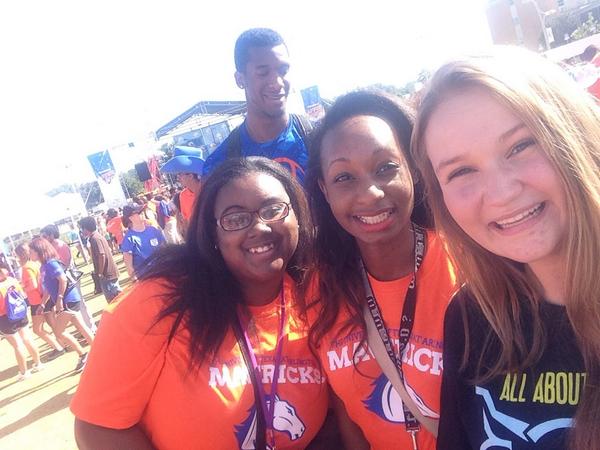 The reason we tweet at events and things is not only to gain a following and help understand and engage with our readers, we can also use social media as a way to tell stories.
One way we can do this is by curating tweets/Instagram/Facebook updates, photos, and statuses. Here's one I did for the After Party for convocation.
[Click to view the story "Mavs Meet After Party"]
I just used tweets that primarily came from staffers. Check out how pictures and Vine videos tell the story.
Now imagine if we included tweets from other sources,  our readers, who are already tweeting and Instagraming under the hashtag #MavsMeet
[Click to view the story "How was your #MavsMeet?"]
Interesting, no? It's a good way to tell the same story in another way and help get our readers engaged.
How did I do this? I used this nifty little website, of course!